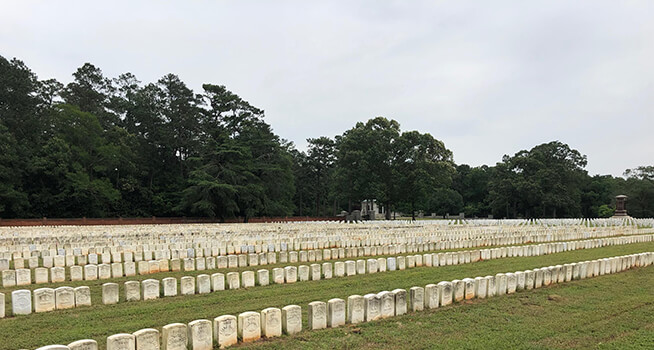 A Confederate prison for captured Union soldiers was opened at Andersonville, GA in February 1864. The Andersonville stockade surrounding only 16 acres, housed as many as 30,000 Union prisoners during the summer and fall of 1864.
Over 10,000 prisoners died there of disease or starvation. Both northern and southern prisons operated under poor conditions. However, Andersonville was likely the worst of these because of severe overcrowding and lack of food.
Among the poor souls who succumbed there were Endeman Tussey and John Inman of the 24th Kentucky Infantry Regiment. The cemetery located adjacent to the prison is shown as it appears today.
JWF — Wednesday, January 20th 2020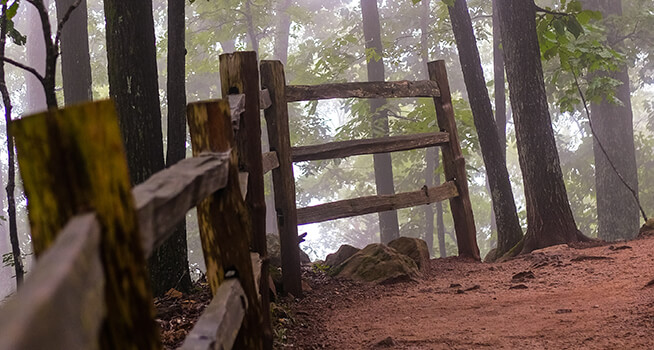 Photo courtesty of edurnepaula
My roots are there, in Laurel.
Something always pulls me back to that place at the foothills of the East Kentucky mountains. Maybe it's the people, their genuine goodness, the lifelong friendships forged in my youth.
There is familiarity with the place, my great-grandfather's farm with high ridges and green meadows. There the echoes of the past are loudest. The stories by my grandfather about his father and family during the Civil War. I wondered why those boys of Laurel were so intent in their support of the Union.
Why did these farm boys join the fight at all. In the "Boys of Laurel" I try to tell their stories so that they are not forgotten.
JWF — Wednesday, November 11th 2020
Appomattox Court House
General Robert E. Lee and his Army of Northern Virginia surrendered to Union General Ulysses S. Grant in the early afternoon of April 9, 1865. General Lee realizing that he was surrounded and all supplies cut off agreed to met with General Grant and discuss terms of surrender.
The meeting took place in the village of Appomattox Court House in the parlor of Wilmer McLean's home. The village of Appomattox Court House is now protected as part of the National Park Service.
The accompanying pictures show some recent pictures of the McLean house and the room where the two Generals met and agreed to terms of surrender.
JWF — Wednesday, July 1st 2021
Pictures from Camp Wildcat Reenactment (Oct. 14-16, 2022)
In late October, 1861, General Felix Zollicoffer and 6,500 Confederate troops invaded Kentucky from Tennessee up the Wilderness Road with the goal of occupying central Kentucky and disrupting federal recruitment. In the Confederates way was one regiment of Union infantry, a several companies of cavalry and local home guard militia. The Union troops and Home Guards occupied the heights along the Wilderness Road at the top of Wildcat Mountain. The Union position was reinforced the day and evening before the battle with regiments from Indiana and Ohio along with a partial Battery of Artillery. An intense battle took place on October 21 with multiple charges by Confederate troops only to be repelled resulting in the retreat of Zollicoffer's men back to Tennessee, thus ending the first Confederate invasion into Kentucky. Many of the Home Guard militia would muster into the Union Army as company A of the Kentucky 24th Infantry, known as the "Boys of Laurel."
JWF — Wednesday, October 14th 2022